December 15, 2010 at 12:16 AM
It's that time of year again, where everything is covered in strings of lights and cookies start popping up everywhere and one of us begins daydreaming about what Chinese food she's gonna eat next week and music shifts from something you enjoy to something you rank. We're not really into pitting albums we like against other albums we like in some sort of arbitrary "do you love love it or just love it?" battle, so we're just not going to. These albums might be the best, they might not, but all we know is that we could not stop listening to any of them. We had the pleasure of having three of these groups over to record on the couch, and hearing their music in more ways than one inside our own home made us fall for their songs infinitely more. Regardless of other lists, reviews or rankings, these are just our favorites of the year, and that matters a lot more to us than two digits with a decimal placed neatly between them.

There were a small handful that both Donald and myself (hi, Carlye, nice to meet you) could agree on, which are below, along with ones we individually love. Well, love love, if you may.

Enjoy, and stay tuned for some super duper special stuff next week.

forever yours,
d+c



5. Twin Sister, Color Your Life

4. Yeasayer, Odd Blood



3. DOM, Sun Bronzed Greek Gods



2. Phantogram, Eyelids Movies


1. Young the Giant, self-titled

If there's one band that's constantly remained on our minds this entire year, it's Young The Giant. After having these boys on our couch, seeing them live on both coasts, getting them to headline our first-ever showcase and listening to this album more times than can either be considered sane or even normal, it's the one collection of brilliant, perfect songs that we can truly stand behind and triumph with all of our words, characters and statuses. And the crazy thing is, it's not even for sale in physical form yet. As bad as we felt about ranking, we felt worse about describing why each album got placed the way it did, but we just can't keep our mouths shut with this one. Simply put: our absolute favorite.
Donald's Favorites (And Favorite Tracks.)
Arcade Fire - The Suburbs
"We Used To Wait"
Freelance Whales - Weathervanes

"Hannah"
Vampire Weekend - Contra
"Giving Up The Gun"
Local Natives - Gorilla Manor
"Shapeshifter"
Arms - EP
"Emily Sue, Pt 2"
Sufjan Stevens - The Age of Adz
"Vesuvius"
The Morning Benders - Big Echo
"Pleasure Sighs"
Carlye's Favorites
Punch Brothers - Antifogmatic

Quite possibly the only modern bluegrass band that can sing a song about whiskey and not sound like complete poseurs. Chris Thile could literally play "The Wheels On The Bus Go Round And Round" and I'd still include it in my best-of list because it would literally be the best. They could even put out an album that's just a forty minute long song and I'd love it. Oh wait.
Kanye West - My Beautiful Dark Twisted Fantasy

"Have you ever had sex with a pharoah/put that pussy in a sarcophagus".

That.
of Montreal - False Priest

Apparently the only people who loved this album as much as I did are the music supervisors at Urban Outfitters since it's been playing in full the past three times I've been there, but there's this point you reach when you listen to the disc about nine times in a row where Kevin Barnes' nuttiness starts to finally make sense, and it's god damn brilliant. Not only is "Sex Karma" such a serious jam that Solange is now the Knowles that matters most to me (that's a lot of Destiny's Child tunes to overcome, keep in mind, a LOT, we're talking the lead war general of "Soldier" here), but the psychobabble about relationships on "Our Riotous Defects" is so fantastic that it actually makes kooky Kevvy calling another person crazy legitimate.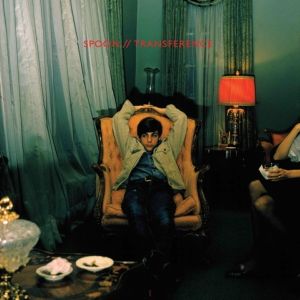 Spoon - Transference

Listen, no one's pretending this one outshines their other albums, but it's no shitter either. Remember how much you loved this back in January? Remember?! And if you don't, just listen to "Nobody Gets Me But You". Bum-bum-bum-da-dum-da-da-dum.
Donald
|
1 Comment
|
27 References
|