January 11, 2010 at 9:07 PM
a day, today: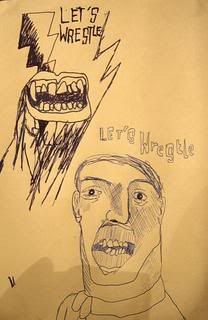 Let's Wrestle, a band whose name doubles as a pretty good pick-up line, signed to Merge Records, who will release their debut album In the Court of the Wrestling Let's this March. In the announcement, they call their song "We are the Men You'll Grow To Love Soon" the "Let's Wrestle's Barmitzvah from whence they turned from punk pre-teens into men who rock."
Grow to love you? Please, honey. I fell in love once you began describing your music in puns about Jewish coming-of-age rituals. And tell you what - if you come for a couch session, I guarantee there'll be hamentashen waiting on the coffee table.
Transference
streaming!
on NPR
! holy fuck!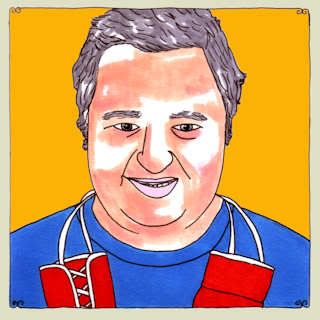 Daytrotter's (seven song!) session of the day features Daniel Johnston and
HYMNS
, who we'll be recording a couch session with later this week.
Check it
.
Oh, and Vampire Weekend offered their album
for $3.99 on Amazon
and Dirty Projectors
gave away some some songs
but everyone was probably going to download them both illegally anyway, which is depressing. The tunes, however, are anything but.